Still Sick
I've been sick for the last several days. You know that sore throat, runny, congested nose, body aches and fever. Thursday and Friday I spent the majority of the day sleeping... I didn't even log on the computer.
Today I did go out to get a haircut and my eyebrows waxed... but came home and took a nap.
Look under my eyes......... major brownage going on. My face aches... I guess my sinus are now infected.
Didn't feel like making supper so I used convenience food to create dinner. A pasta dish from Target and stuffed pork chops from Trader Joes.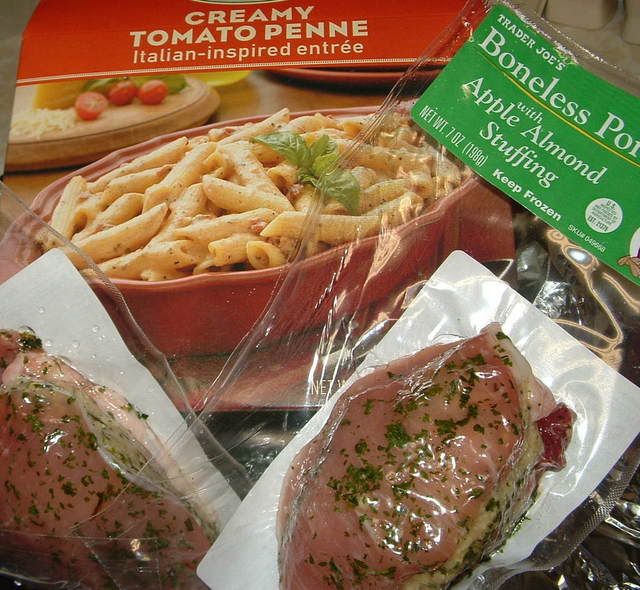 And here's the finished results: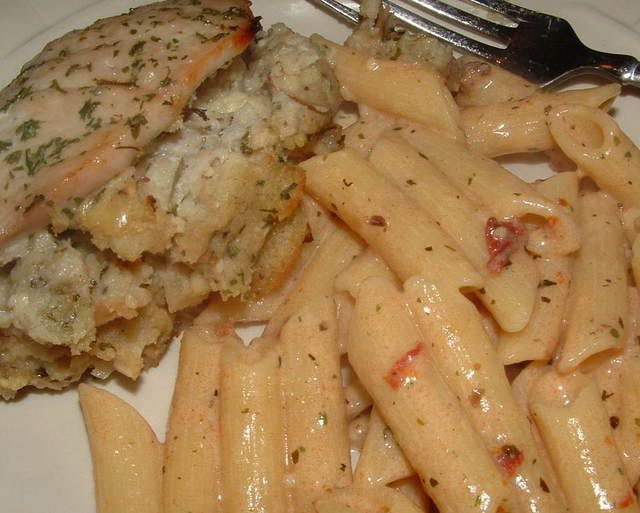 Hubby made this startling revelation tonight. "when you don't feel good, your cooking is sick too". Duh!!!