The Number 23 and More
Today, Hubby, Boychild and myself went to see the movie, "The Number 23". Jim Carrey, I thought, gave an amazing performance and transformation of a "normal" family man to a man obsessed with the number 23.
The movie has gotten some bad reviews... but overall, we enjoyed the movie.
We saw the movie at The Greens, a new open air shopping center in Kettering/Beavercreek area.
After the movie we walked across the street and had an early dinner at jb's Mongolian Grille.
Now if you have never been to one of these restaurants.... you walk down a long buffet area, gathering up raw meats and veggies and then you take them to a large round metal cooking surface where your meal is prepared while you watch.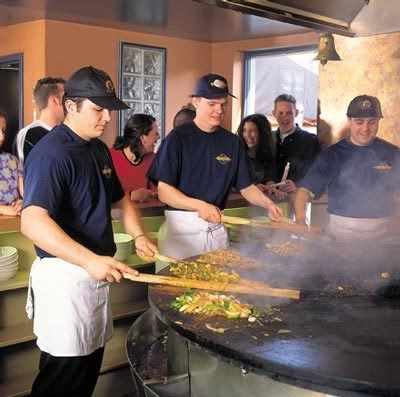 Boychild would have rather eaten at Chick-fil-a, one of his favorite places to dine.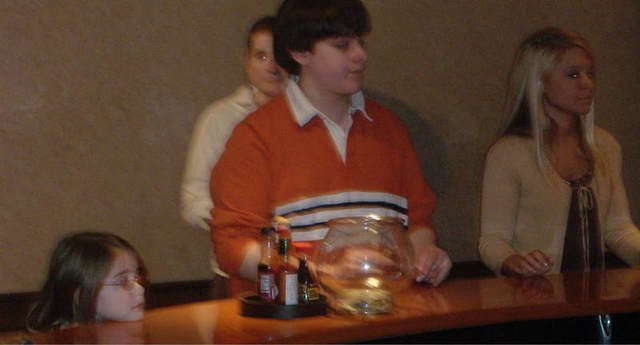 Of course he also wasn't happy because I forced him to wear a shirt he doesn't like. He only wants to wear a hoody these days....but being the mean mother that I am, I made him brush his teeth, clean his fingernails... and ohhh no.... forced him to wear the "orange" shirt.