A Sunday Afternoon in Dayton
I was able to get 4 tickets to our Company's suite box at Dayton Dragons. The weather was beautiful, warm and breezy and quite sunny. A perfect day for baseball.
We stopped at Nothing but Noodles for a quick lunch. Alex loves the spicy Japanese noodles... and has mastered his own technique for eating it.
Below are Heater and his little niece Gem.... the mascots for the Dayton Dragons: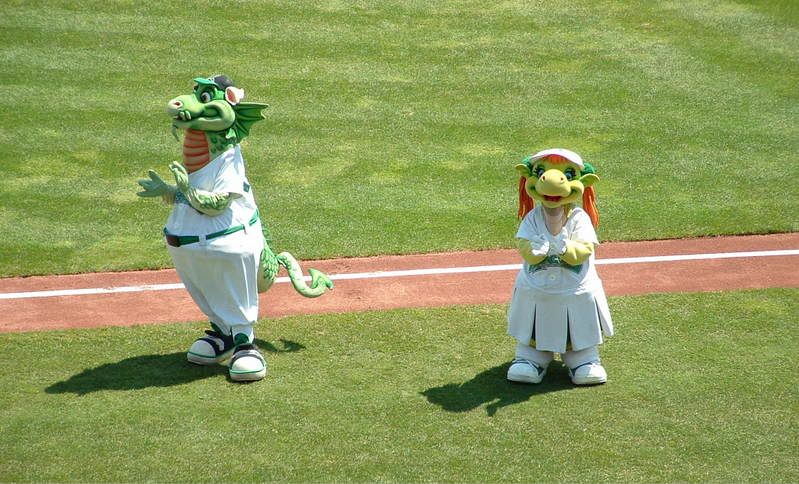 Also present was Shaton, her daughter and her daughter's "friend". Shaton and I work together in Private Client Services. As someone once mentioned, she would be a good person to have in your lifeboat.
And of course... the Dayton Dragons won.... of course I didn't realize that until about 2 hours after the game.