Dinner #1 from Entree Vous: Beef Adobo with Red & Black Beans
Tonight I prepared the first dinner that I created at Entree Vous the other night. It was Beef Adobo with Red and Black Beans.
This meal consisted of tender beef tips seasoned with lime, cilantro, and garlic. This simmers in a rich beef and tomato broth until it's melt in your mouth tender. Serves 4 to 6. I served it over rice... and topped with sour cream.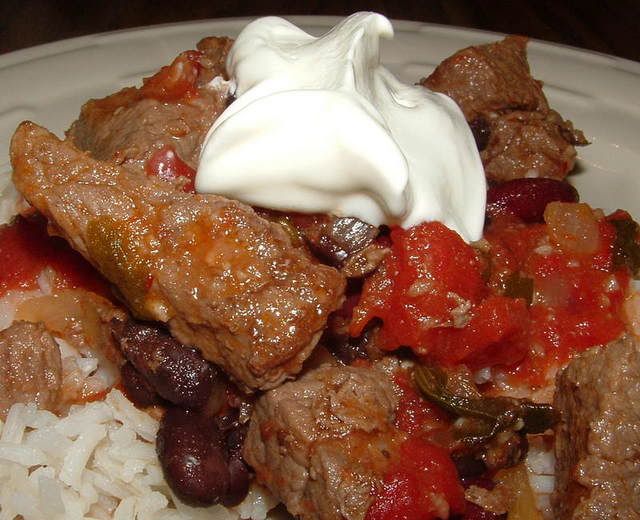 Boychild... took one bite... and then proceeded to return his plate and made himself some scrambled eggs and bacon.
The beef was tender... but it was a little too spicy for me. Might have to run out to the DQ to get some cold icecream to soothe my flaming tongue.
Tomorrow... we are going to try the Golden Sesame Chicken