A Saturday in Ohio
The weather yesterday is what Summer should be. A nice breeze, low humidity, and just a few little sprinkles of rain. My sisters, Audrey, Noah and my son, Alex, went to Kings Island yesterday. The temperature was only suppose to reach 80... with a small chance of showers.
They left around 10:15... and I believe Alex got home around 9:00 pm last night. Of course he comes in walking very wide-legged, having developed a heat rash on his thighs... and complained about the skin disappearing on the heels of his feet. He took a shower, I gave him some Gold Bond powder... which (evil smile)I told him it would burn... but feel better tomorrow... and he did do a little jumpy heat dance with it. He went to bed around 11:30 asking for a Tylenol PM before he went nighty-night.
Below are some pictures taken by my sister Melinda.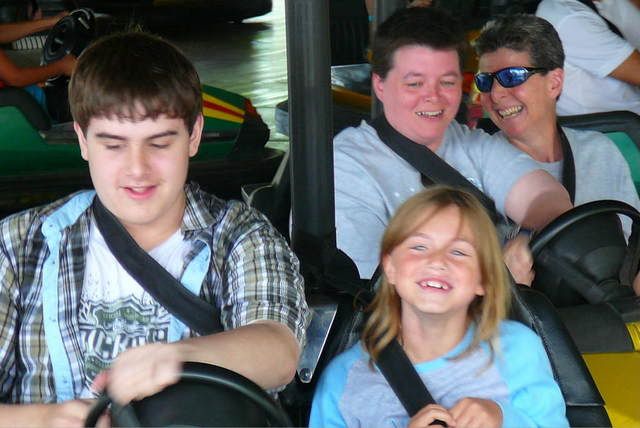 And this is a sweet picture of Noah and Audrey.