She Sells Seashells by the Seashore
I am participating in a 4 x 4 Swap that Danielle from the Vintage Dragonfly is putting on. Our entries have to be sent out on Monday, June 11th. Therefore, I was putting on the finishing touches today.
Below is my entry: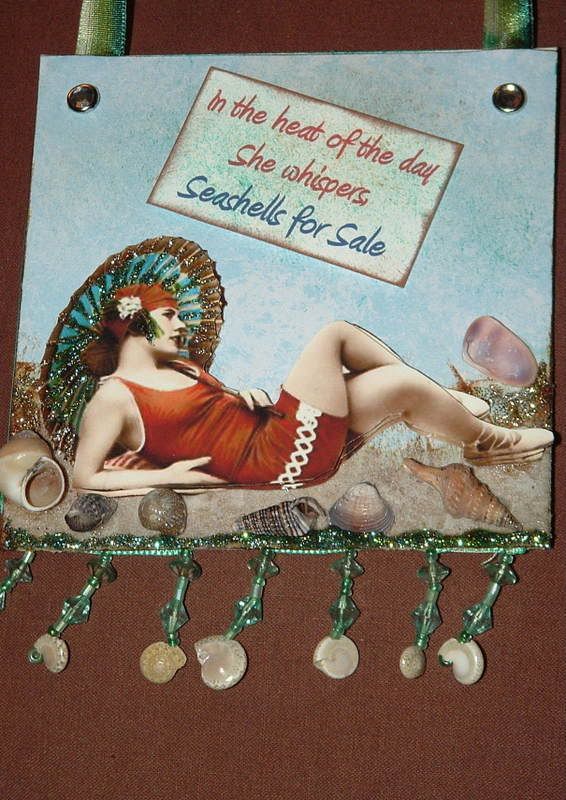 I'm sort of worried about the seashells sticking. I used an industrial strength glue...and hopefully it will be able to withstand the Postal Service.
I'll post the 4 x 4 I received. Mine arrived on Saturday... and it is pretty amazing.
Now I have to clean up my crafting mess.