1:11 AM July 4, 2007
The night is quiet. I'm hungry. It's 1:10 AM. I go to the pantry. The pantry contains 24 cans of Trader Joe's Organic Whole Tomatoes, 3 Boxes of Organic Vegetable Broth, 2 Boxes of Chicken Broth, about 70 bottles of spices, 12 types of vinegars, an open bag of oyster crackers... an array of vegetables I picked up at the Chinese Market, and since the cans are written in Chinese... I don't know what the hell I bought, 1 box of Rice Krispies, 5 bottles of different types of cooking oils, all the basic baking stuff, 2 bags of stale bread and clear in the back, I spied a little treat. A bag of marshmallows, big and fluffy, just waiting for me.
I'm trying to use up all the items in the pantry before I buy anything else. It's been about two months since I've bought any can and dry goods. But when it's 1:00 AM, and you want something to eat... well... then you wished you had picked up a few snacks.
So.... since it's officially the 4th of July.... I'm doing a little indoor grilling.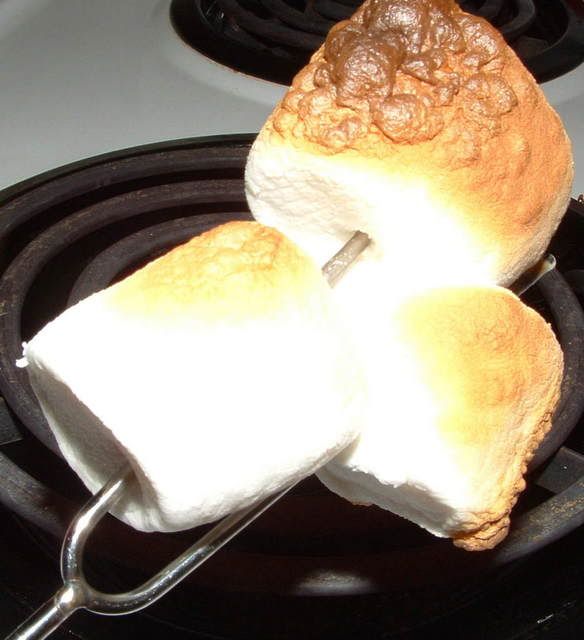 And

Happy

4th

of

July!