The Baby Bunny and that Demonic Squirrel
Today, before it got too hot outside, I went out in my parent's backyard and almost stumbled over a tiny baby bunny.
It was so cute, and so small. As I fumbled with my camera it ran off and I was only able to capture one shot.
However, I sat quietly on a bench, waiting for it to return. And as I was focusing on a small patch of clover, I heard a sound. Oh yes... you know that sound that only demonic squirrels can make.
My gaze inched over my viewfinder, and there he was... standing up, gazing directly at me.
I turned ever so slowly... and was able to capture this shot of him.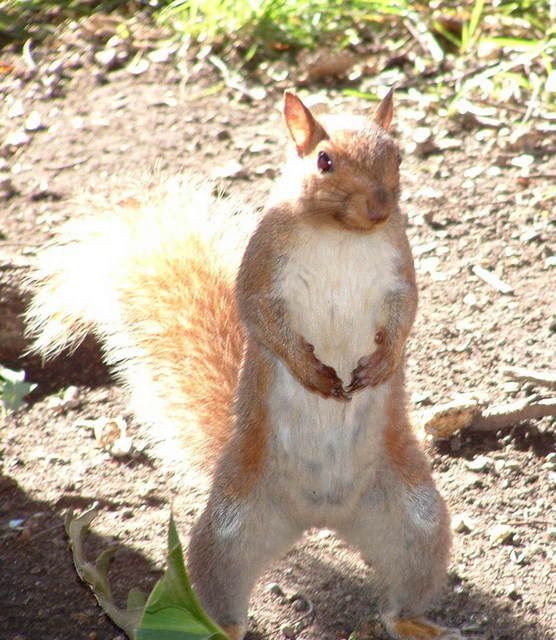 Now, when my flash went off, so did the squirrel.
Later in the afternoon, I was able to find the little bunny. He was hiding in a cluster of hostas and later I found him stretching out in some dirt... but before I went home... he appeared nibbling on some grass.