July 1st - Centerville Ohio
I decided today that since I was feeling better and could walk upright, to drop off Melissa and Melinda's birthday presents and then make a quick stop to Arcanum to visit Grandma C.
On the way, I noticed a local nursery had these huge inflatable geese floating on their pond. Luckily I had my camera and took a few shots of their display.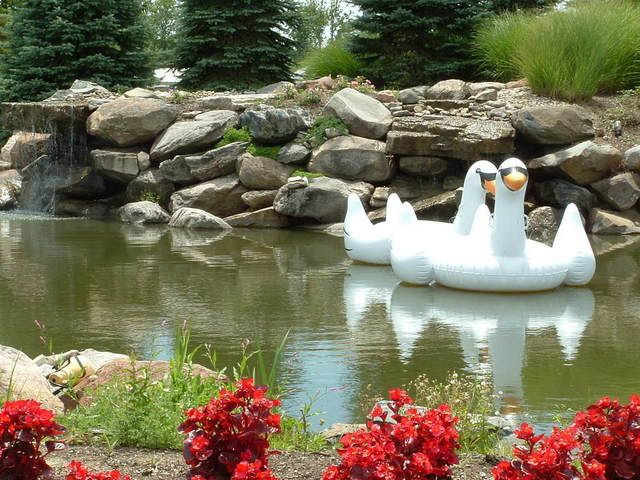 It was certainly a beautiful summer day.... low humidity, a nice breeze... a perfect night for fireworks.
Doesn't this look like they are ready for the 4th of July?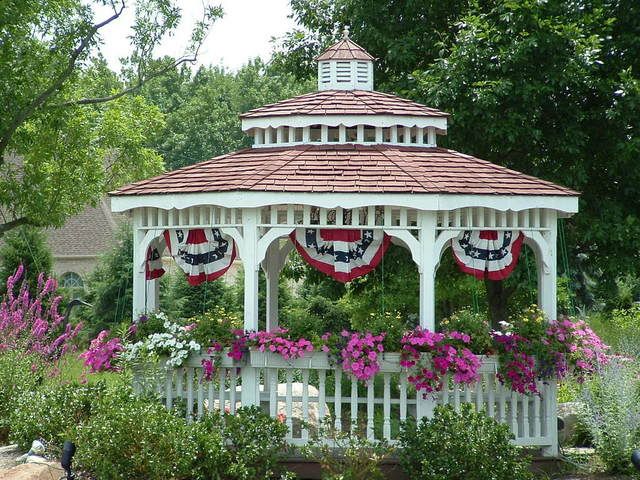 And while we were visiting Grandma C, Melinda and Noah popped in. Noah was excited to see us... and Melinda and Noah will be coming over to our house in a couple of weeks for a cookout.
Here is Grandma C (recovering pretty good from her knee replacement surgery, Noah and Melinda.