Shimmer nka Splash is still alive
Last Monday, Hubby and Son reported that Shimmer had died. Of course I was upset. We had purchased him on Friday the 13th... and here it was the 16th... and he was dead.
When I came home... Shimmer was still in his bowl. I leaned down and whispered to him that I was sorry he was dead... and the little shit went from one side of the bowl to the other...and then did circles. Needless to say... I was glad they hadn't flushed him.
So... last night I purchased a little bridge for his bowl. He loves it. Here he is: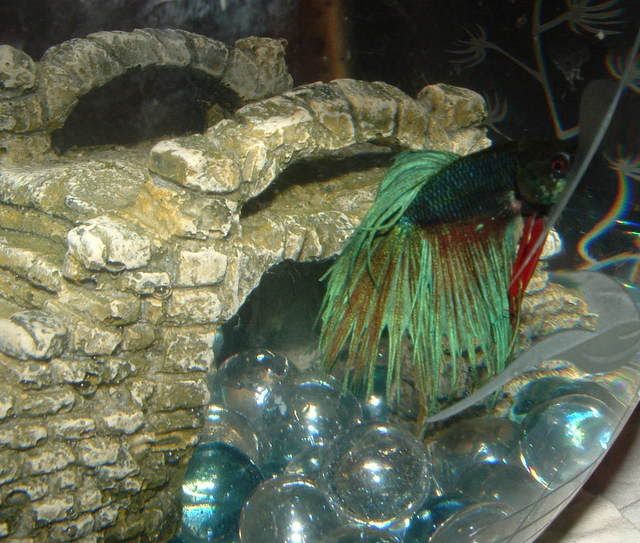 As soon as I came home... he was up at the top of the bowl... waiting for me to feed him. Poor little guy was hungry. Look at him posing: