Upcoming Halloween Swap
Okay.... it's July 26th... and I'm getting pumped up for Halloween. I'll be hosting a Halloween ATC and Card Swap over at Papercrafts Magazine.com. I'll post the link once I have the rules posted.

So.. in honor of Halloween... below is a picture I shot at Woodlawn Cemetery in Dayton, OH. And yes... it's my foot as I stood upon a monument. In hindsight, that might be disrespectful for the occupant that lie underneath... but I love those old monuments... and love to hang out in cemeteries taking photos of a dying artform.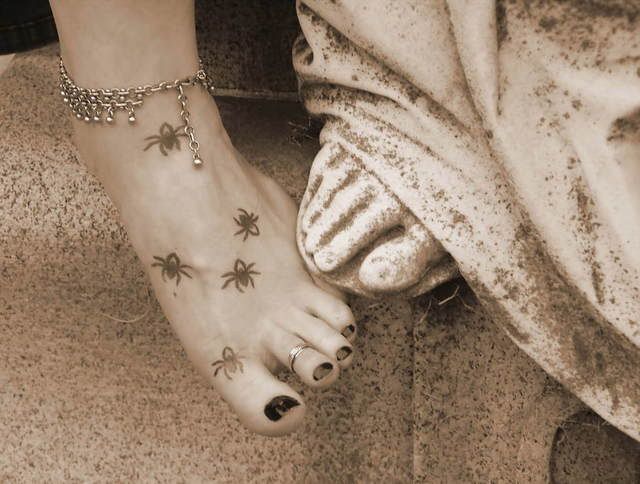 And Saturday I'm getting a pedicure... I'm pretty sure I do the "glitter toes" again... but maybe he can do a french manicure look with place nails and orange glitter tips. I'll post the results.
Later....