Cupcake Turns 15
Yes... my little cupcake nka CPP (Computer Porn Perv)has turned 15. And, school starts tomorrow. In his words... "I'm happy that is is my birthday... but it also means that school is about to start."
So... tonight we had dinner from PFChangs. Below Gary demonstrates his chopstick techniques.... "using the chopsticks as a pushing device to shove the food into your mouth".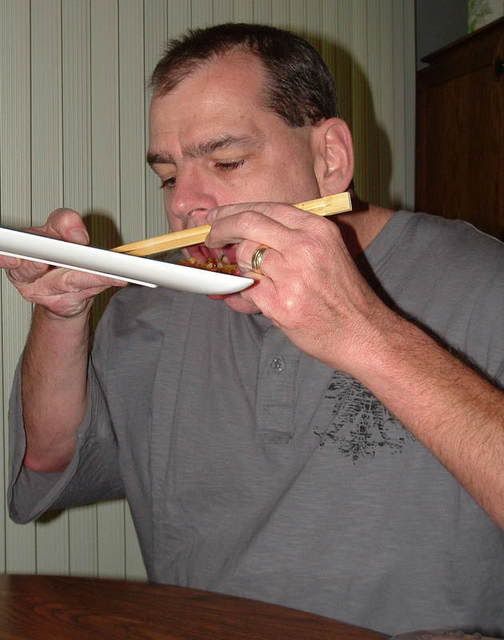 And below is my sweet little cupcake making a wish...