Getting Started
Every year I buy a bag of Pepperidge Farm stuffing bread cubes. But the other day I was at my Grandmother's, and she had made some in preparation for today's big meal. So.... I thought I would give it a try.
I chose a Brownstone Buttermilk Bread. After cubing the bread, I baked it for 1 hour at 350 degrees, stirring about every 10 to 15 minutes. I was very pleased with the results.
So... I think this is the route I'll go for all future stuffing needs.
My chicken is in this wonderful brining solution, and since my huge chicken didn't have any giblets.... I'm poaching chicken wings with the usual stock fare. Then dear hubby will deskin the wings and pull of the meat for the dressing.
Hubby aka sous chef is cleaning up the kitchen so that I can start on blueberry scones for breakfast.
UPDATE:

We had breakfast around 11:30 - more like brunch. The Thanksgiving Day dinner will be around 4:30 or so. For breakfast we had blueberry scones with lemon sauce, maple syrup sausages and scrambled eggs.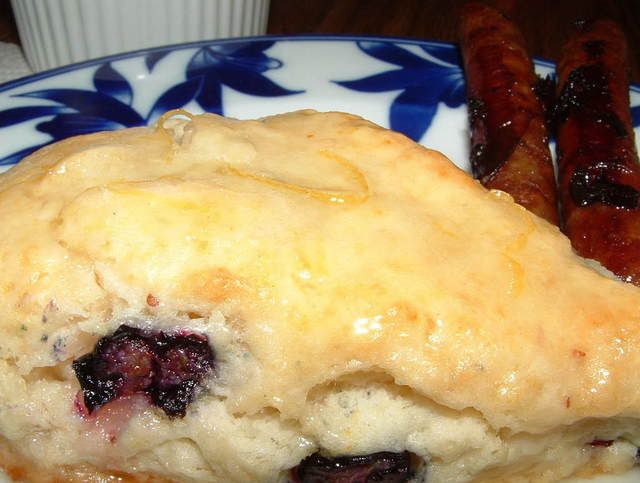 Happy Thanksgiving Everyone!