Audrey at Night
We went to Woodland Lights up at Washington-Centerville Rec Center tonight. Although the temperature was 46 degrees... it had been raining early... and everything was wet and chilly.
Audrey rode the clown swing. She likes to spin. I thought the Santa swing was really cute.
Gary and Audrey rode the slide.... but the pictures didn't really turn out... it was too dark... except for this blurry pic of Gary having fun.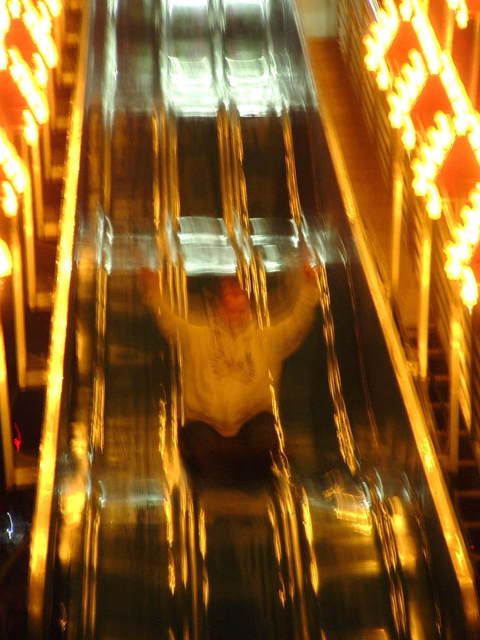 We dropped by Santa's cabin, but we were informed that Santa and Mrs. Claus had headed back to the North Pole. We did stand beside a warm fire, and song Christmas carols.
More spinning for Audrey: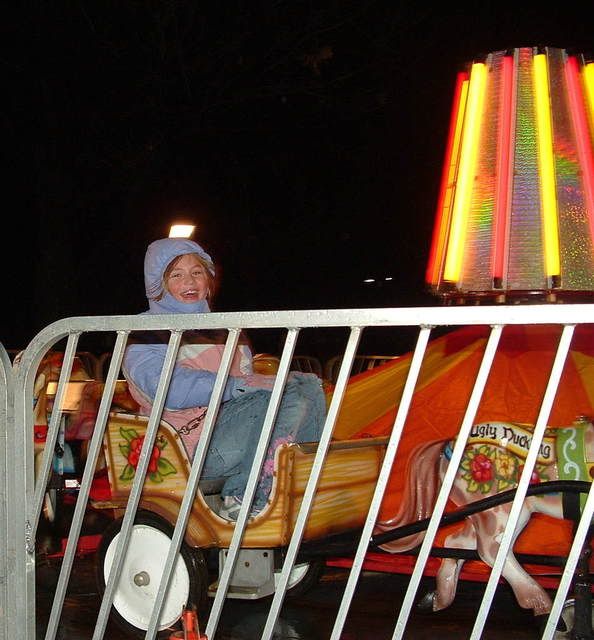 Woodland Lights are very pretty... especially those reflected on the water.