Chocolate Gooey Butter Cookies
Is it only Monday? Seems like it should be Friday.
Well... tonight I baked the cookies I had chilled overnight. They are Chocolate Gooey Butter Cookies. This is a Paula Deen recipe I found several months ago. It's one of those recipes... that actually uses a boxed cake mix... but the end results are quite tasty.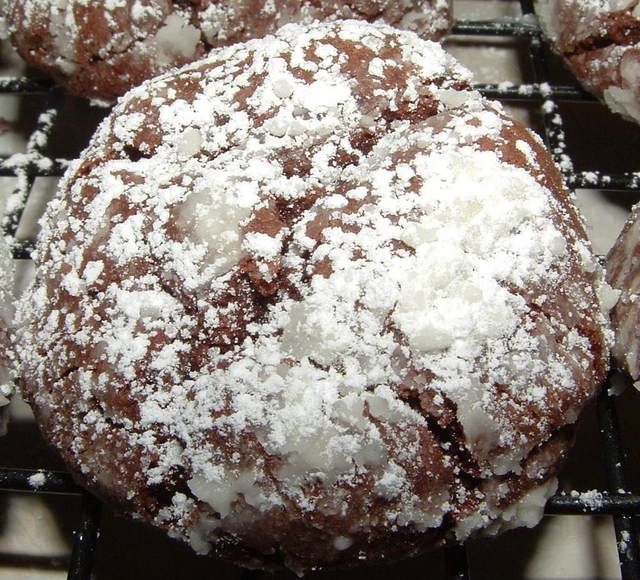 Those who are interested can find the recipe over at Food Network. And the link is:
http://www.foodnetwork.com/food/recipes/recipe/0,,FOOD_9936_33981,00.html
Boychild has an ear infection. Seems like he got one last year at this time.
Well.. I need to clean up the kitchen... and then I'm going to bed.
Hope everyone has a great Tuesday.