Christmas 2007


Every year we would go to my grandparent's home for Christmas eve. Grandma would fix the most incredible ham and everyone brought covered dishes. The children received presents, photos were taken and a lot of general confusion filled the night. As a child we were so excited to get to their house and even as an adult, we always went there for Christmas eve. night.

Then Grandpa developed Alzheimers and slowly Christmas eve changed. The confusion and noise of children playing and people talking confused him. He had moments of clarity... but also times he seemed on the brink of crying. Christmas eve. became bittersweet.

Grandpa died on Thanksgiving morning several years ago... and Christmas eve. at my grandparent's home ended

So... we created a new holiday tradition. Every Christmas eve. since, we go to a Chinese restaurant. Last night we went to China Cottage. Gary returned home to take a nap before he went to work at Kettering Hospital. Alex and I watched "Stardust".

This morning we shared a Christmas breakfast before Gary went to sleep. Boychild demanded to know why we woke him up at 7:30 A.M. (oh how times change on Christmas morning---as a little boy he would wake us up, much, much earlier).

Here are a few photos from this morning.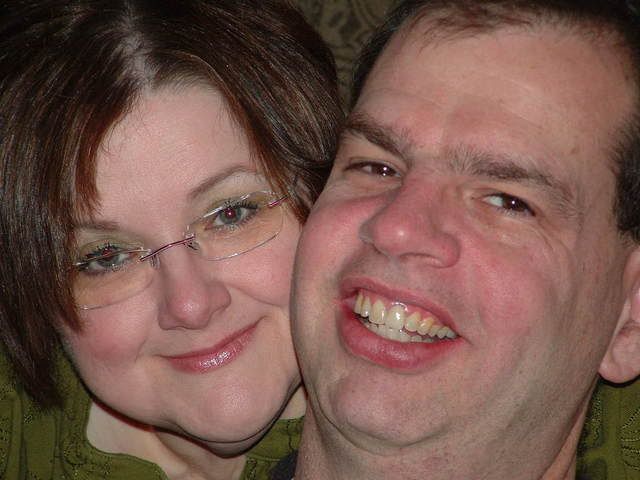 Gary and Me
Gary and Alex
Alex and Me (I must admit I whispered into his ear right before the photo was taken and he has extremely ticklish ears)
A Father and His Son


And a favorite stocking stuffer: First there was reindeer pooping.. this year... A Pooping Walking Pengiun.