I Guess it could be Snowing
It has rained all day. The sky has been dark and actually looks like snow is on it's way.
I opened the blinds at my desk area and this is what I saw at 4:00 pm: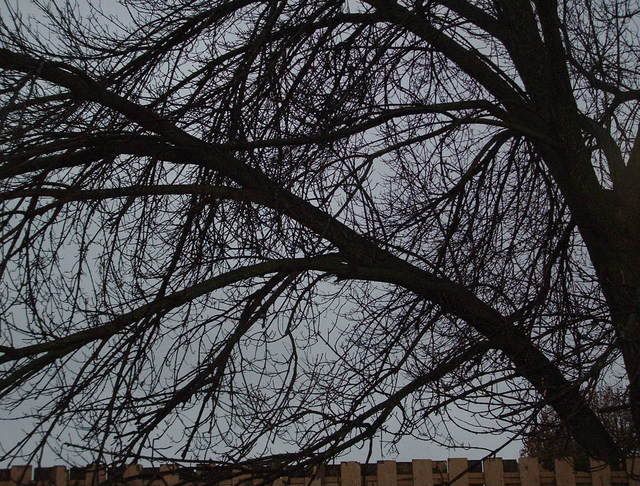 And once again my patio is flooded. Poor little bunny... he always gets so wet.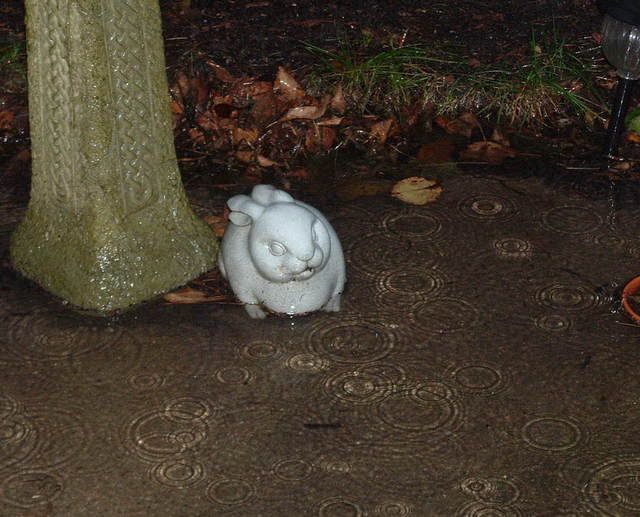 Today's my 18th wedding anniversary. 18 years ago it was snowing just a little bit around this time, but the sky was bright.
I want to bake some cookies, but I don't want to make the time commitment. I do have a recipe that makes 12 large ginger cookies... so I might try that one tonight.
Later!!