Snow blankets the Miami Valley
First comes snow, and now all I hear is the sound of icy snow crystals hitting the windows. And according to forecasts, the icy pellets will give way to freezing rain.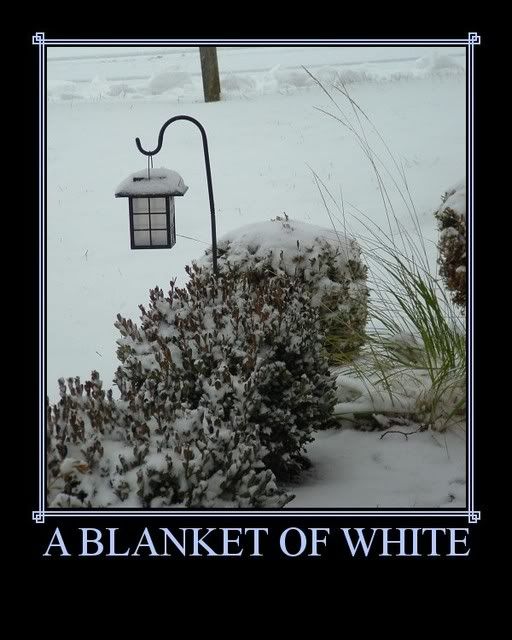 We enjoyed pulled pork sandwiches for City Barbeque after we finished grocery shopping. Hubby went upstairs to take a nap, and boychild is now playing Halo after vacuuming downstairs.
I've off to watch a documentary and later to bake some cookies.
Keep warm, drive safe and remember : "Baby, it's cold outside!"