Could the Universe be Telling me Something? Nahhh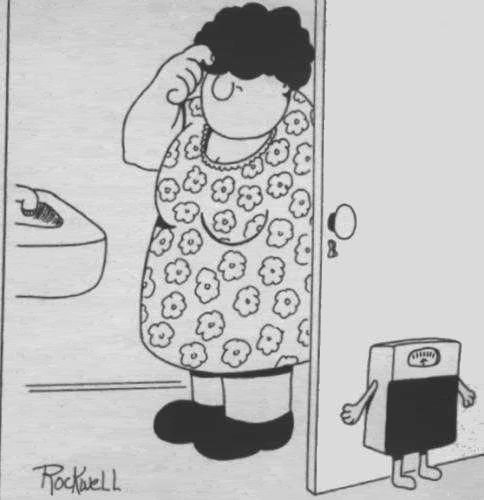 Come close... just a little closer to the screen. I have something to say. A story that is so real, you might just gasp with wonderment and think I'm surely making this stuff up. I only wished I had made this up.
So, it's Wednesday - January 2nd. A major windstorm came swirling into Montgomery County bringing several inches of drifting snow. It was about 12:25 PM.. I was on my way back to work after lunch.
And then it happened.
As I was getting on the elevator, 2 women stepped off. One woman I recognized from about 15 years ago. She lives in Brookville and we rode the bus together. I can't remember her name, I only recall the one eye she has that is twice the size of the other one... and it doesn't exactly look in the same direction... so I usually avoided talking to her because I never knew where to look... but this is not the story I need to tell.
The other woman with the woman with the wandering eye... says to me "Oh, there's no one on the 7th floor." Naturally I looked behind me since I had no idea what she was talking about. I mean... I work on the 6th floor.
I guess with my confused look, she had to continue. "I guess they canceled Weight Watchers today because of the snow."
It might just be a coincident that I gasped at the same time my hand squeezed my 32 oz paper cup filled with diet coke, popping the plastic lid off the rim... and a geyser of coke poured down my hand. I stumbled onto the elevator and "thanked" her for the info.
What the fuck.... I don't go to Weight Watchers.
Now... I will admit that about 1 1/2 years ago, I went to this group ... when they were meeting on the 5th floor.... and I know the freaky-eye woman attended then. So... I tried to rationalize that perhaps they recognize me... and were just being helpful in relaying useful information.
But then I think...........damn... that bitch just naturally assumed that since I'm fat, carrying a huge soda and a bag from "My Favorite Muffin" that I had to be going to Weight Watchers.
NOTE: That evening when I got home from work, guess what I got in the mailbox? Yep! An offer from Weight Watchers to join in the New Year without having to pay the start-up fee.
NOTE TO SELF: Could the Universe be sending me a message? Nah... shaking my head in disbelief as I open a box of Esther Price Chocolate Covered Cashew Caramel clusters.