Gray/Grey
I love color. My bedroom is filled with magenta, bronze, purple,gold and red. It's a midnight oasis...but lately I've been drawn to black and white and all those gray tones in between.
I stumbled over this bedroom redo and promptly printed it out to go in my inspiration journal. I love everything about this bedroom.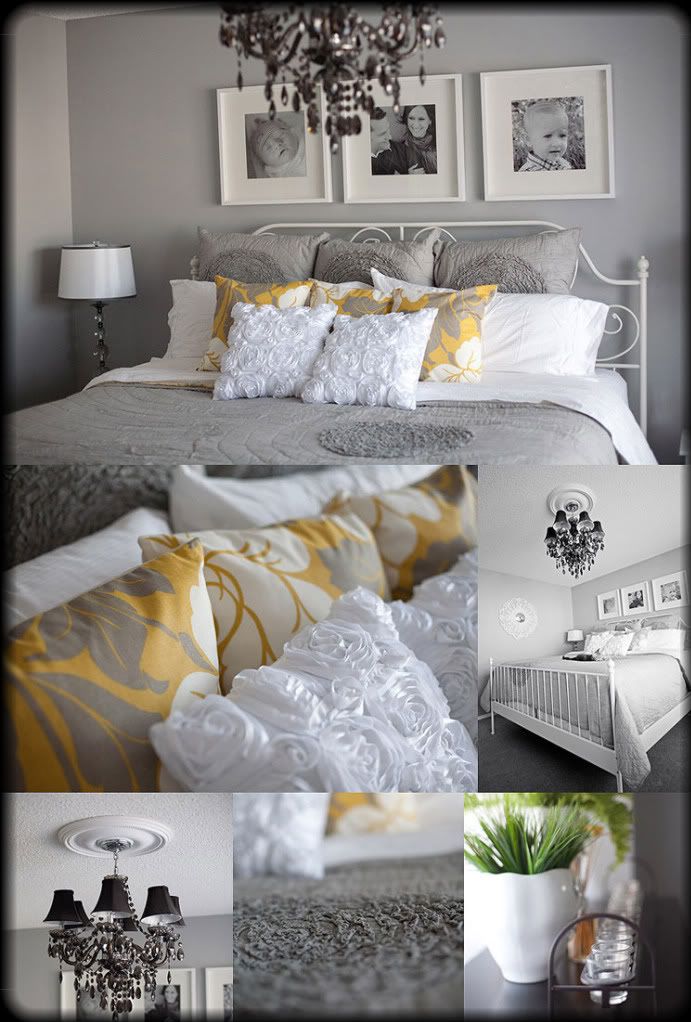 What color is your bedroom?