Plant Pods
From time to time I like to explore the wonderful finds on Etsy. There are a lot of creative people out there making unusual things and I can get so inspired by their works.
So, I found a seller from Colorado named mudpuppy. And I fell in love with his "air plant pods". They are so earthy and organic. And if I move into the downtown loft these would be perfect in the kitchen.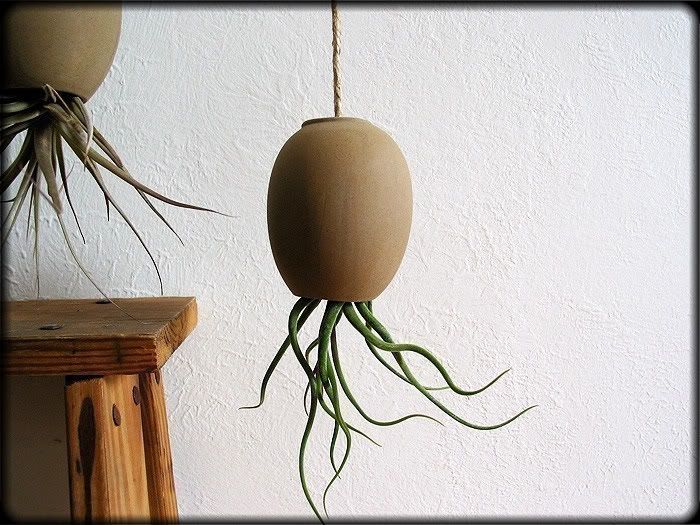 You must stop by his website at etsy. He has these ceramic head baby planters that would make an unique baby shower gift. He also has a website: http://mudpuppyceramicstudio.com
Happy Friday.... I'm excited the weekend has arrived.