Miss Maisie Competition
During a search on the Worldwide Web, I discovered "The Beginning of Things to Come" blog. Her blog is located at:
http://www.starcreations.blogspot.com/
She presented a photo she entitled "Miss Maisie" and asked her readers to come up with a card creation. Here is the picture she allowed us to use: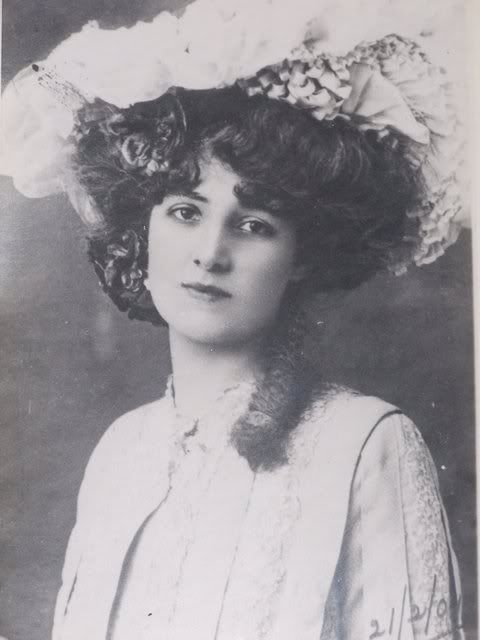 And this is the tag card I created. Now... I did place a letter M on it.... and my grandmother's name is Mae........ so I dedicate this card to her.