Trick or Treat - My Gift I'm Sending
Below are the items I'm shipping across the ocean tomorrow morning... yikes... it's 1:13 a.m.... I guess I mean this morning.
The theme was "Trick or Treat"... so I made a card from a vintage photo, I found a glitter Trick or Treat sign at a local store, the tin of Hershey nuggets I stamped labels for, a Teddy pumpkin to make you smile... 2 creepy glow-in-the-dark spiders, a little Jack-o-lantern votive cup and of course a pack of Martha Stewart (yes... the Goddess I worship) eyelet cards and envelopes.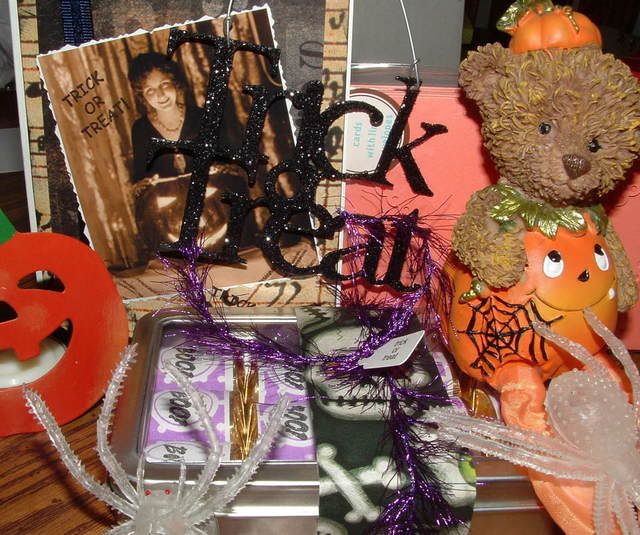 Off to dreamland I go, this afternoon it's off to Little Miss Audrey for a "Witches Party"
Nighty Night