Follow-up to Grandma's Visit
We did indeed have Chicken and Noodles. And not only did Grandma bake an apricot pie, she also baked an apple pie for Alex.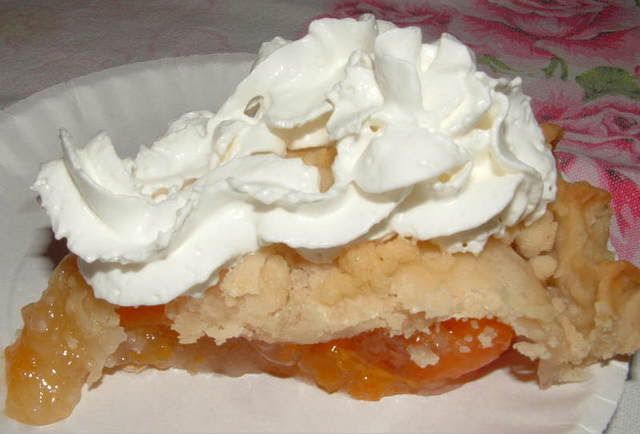 Apricot Pie.... my favorite.... this was one of the best pies that Grandma has ever baked.
And here's the piemaker............... my Grandma C
She's not fond of having her picture taken.
On the way home around 10:00 pm last night.... pulling into Starvin Marvin:
Off to Borders, Bath & Body... and then Hobby Lobby. Have a great Monday!