Monday Night - 11:38 PM
Recently Kumiko, a friend, returned from a visit with her parents in Japan and brought me an assortment of origami and handmade papers. She also brought me the coolest stickers.. unlike any I have seen in a scrapbook or craft store locally. So... since it was Alex's birthday (and he was born in Japan)... I decided to crack open the packages... and make him a birthday card.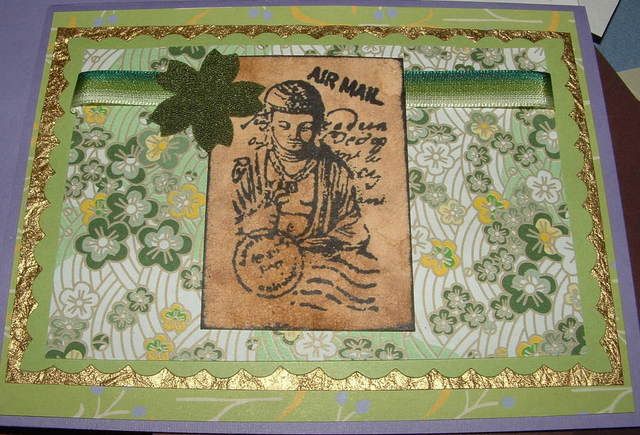 The scallop green card is actually a card from the Martha Stewart line at Michaels... but I really thought it went well with these Japanese papers.
Tonight I baked brownies for a carry-in at work tomorrow. I was going to bake Chewy Ginger Snaps... but I had to chill the dough for at least 1 hour... and since it was 9:45... and I'm tired... I will bake another time.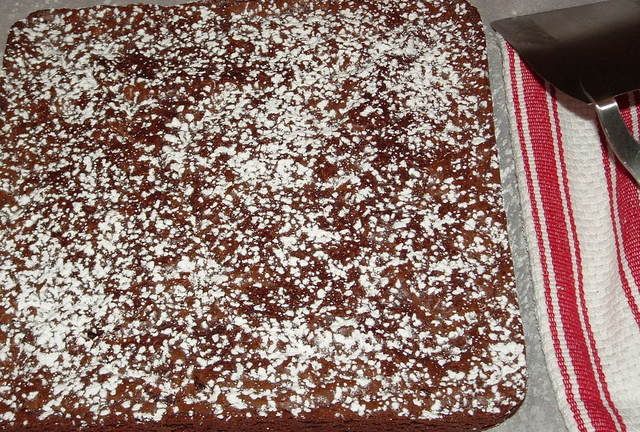 I decided to just sprinkle with powdered sugar instead of chocolate frosting. However, I wonder if I could be sued if someone took a bite of these and then choked to death on a large inhalation of the powdery sugar. Not that I would want anyone to expire from my baking... but you have to admit that for any future carry-ins... people would whisper and stare at me... and point to my dish... and then grab their throats in that universal symbol... that tells those around you that you are either choking to death or you are extremely sensitive about the loose flabby skin hanging from your chin.
But... tomorrow night I plan on baking the Giant Ginger Cookies from the Martha Stewart website... and the Chewy Ginger Snaps recipe that I would on a tin of crystallied ginger chips that I purchased from Williams-Sonoma.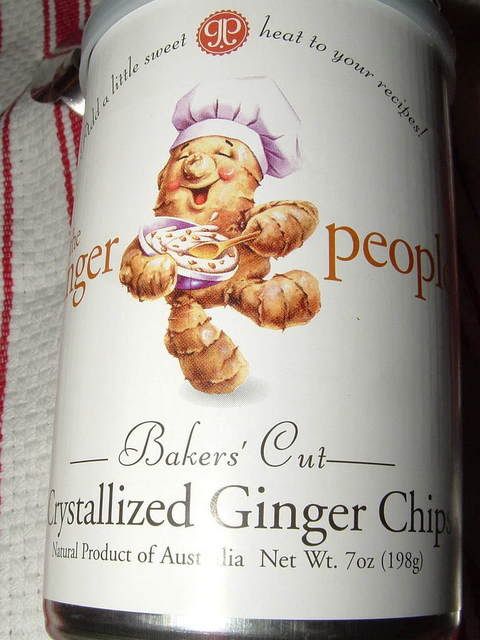 Isn't this little ginger guy the cutest little thing. I think he would make the perfect lover for the Pillsbury Dough Boy. Anyway... I'll post the results. I'm always searching for the perfect gingery pepper cookie. And this tiny tin of ginger chips even states "add a little sweet heat to your recipes". Actually I bought the can because of the cute little ginger man. I normally buy my crystallized ginger from the spice guy at Webster Street market.
Okay... I'm going to bed. Sweet dreams....