Secret Santa Reveal Day
It was a quiet day at work. It was a great time to catch up on some outstanding items. It was also the perfect day for the Secret Santa Reveal.
We each took turns unwrapping our gifts. We had to tell who we believed to be our Secret Santa. And I guessed correctly. My Secret Santa was Cindy. Unfortunately Cindy wasn't there, as she spends the last 2 weeks of the year in Florida to be with her family.
However... this is the gift I received from her: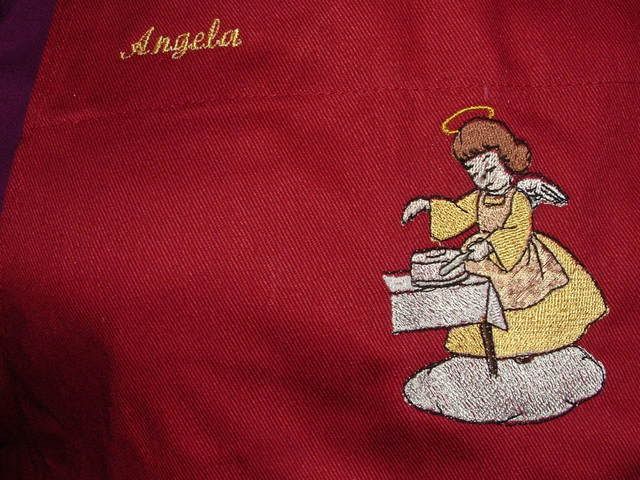 She gave me a beautiful apron... and then took the time to embroider my name and a little cake baking angel.........which of course... is me........an angel with an A.
I can't wait until she returns back to Ohio so I can thank her for this very thoughtful and creative gift. I simply love it.
Now... I also received this cute little guy from Jennifer and Michelle. Isn't this a cute way to give a gift certificate?
And you know what I'll be buying at Macy's? Yep... something definitely from Martha Stewart's line.
Last... and well yes... the last thing that drops out of a doggie...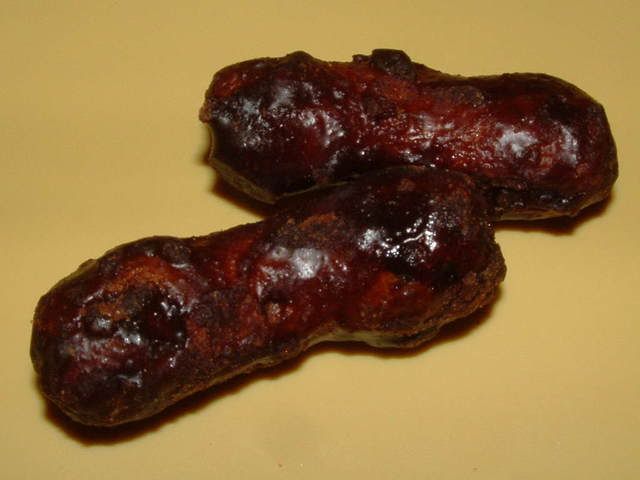 It certainly looks like poopie.........but it's actually Japanese poopie looking treats. Alex (not my son... but the Alex from Japan) had a bag of these. I swear in person it looks like the real thing. And I wish I had my camera at work today... because it is sort of gross to see someone chowing down on one of those tasty turds.
Off to play "hammerhead"... my latest game addiction.